ImaginationGYM People
Rosaleen Durkin B.Ed M.K.A.I.

Rosaleen is joint author and developer of ImaginationGYM® techniques, methodology and products. Her background is in education as a primary school teacher for 10 years. Rosaleen has also had a clinical practice in educational and nutritional kinesiology for over 20 years. It was through her work with children in these areas that the idea and development of the ImaginationGYM® Methodology came to pass. Rosaleen is a regular presenter at conferences and seminars on social regeneration and educational best practice.
---
Peter Blackbyrne B.Com

Peter is joint author and developer of ImaginationGYM® techniques, methodology and products. His background is in media, IT and music industries and has used this experience to develop the business model of the organisation across an international spectrum. He has always had a keen interest in leading edge advances in personal development.
---
Ciaran Hope B.A. BAI. M.Sc.

Based in Hollywood, Los Angeles, Ciaran is our Audio Director and representative in L.A. Ciaran has provided music scores to many Hollywood movies and is currently working on an epic about Mother Theresa. He is responsible for production and mixing of the completed audio elements prior to release and coordination of musical compositions.
His research speciality is in the integration of sound and colour that will be used extensively in a future product called The Rainbow Adventures. He has extensive experience in teaching 3rd level music (UCLA Los Angeles, USA, Trinity College Dublin, Ireland, Dublin Institute Technology, Ireland).
---
Mary Mountstephen B.A. Hons P.G.Dip (SEN), MA (SEN)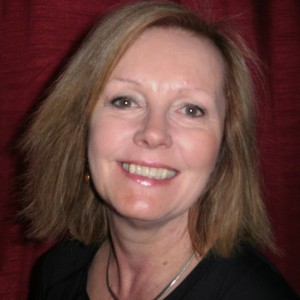 Mary leads a centre in England with an international reputation for its holistic approach to learning, particularly in respect of children with specific learning difficulties such as dyslexia, dyspraxia and Attention Deficit Disorder. She works with several universities on holistic approaches in Primary Education and has introduced ImaginationGYM® into these forums. She is currently UK education coordinator for ImaginationGYM® and is a neuro-developmental delay specialist.