Training Course Schedule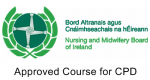 If you wish to organise a closed course for your staff please ring Rosaleen on 00 353 1 6753522. Courses are available for both child care and adult care.
Below is a list of scheduled courses for 2020. This may be added to throughout the year according to demand. Please click on any course for wish you may want more information and you will be brought to that courses dedicated page: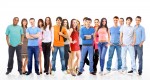 Dates shown only represent the first day of course. Please click on the course to find out other dates where applicable.
Click on Links below for further information on these courses:
LEVEL 1 BASIC
Activity Therapy Staff Training-Alzheimers/Dementia Cork Wed 19th Feb 2020
Activity Therapy Staff Training-Alzheimers/Dementia Mayo Wed 26th Feb 2020
Activity Therapy Staff Training-Alzheimers/Dementia Dublin Tues 3rd March 2020
Activity Therapy Staff Training-Alzheimers/Dementia Kilkenny Thur 19th March 2020
Activity Therapy Staff Training-Alzheimers/Dementia Dublin Wed 26th August 2020
Activity Therapy Staff Training-Alzheimers/Dementia Mayo 7th Sept 2020
Activity Therapy Staff Training-Alzheimers/Dementia Cork Thur 17th Sept 2020
Activity Therapy Staff Training-Alzheimers/Dementia Kilkenny Tues 22nd Sept 2020
Advanced Level 1
Practitioner Level 1- Training Fri 21st Feb Cork 2020
Practitioner Level 1- Training Mayo Tuesday 25th February 2020
Practitioner Level 1- Training Monday 30th March 2020 Dublin Senior Care
Practitioner Level 1- Training Tue 21 April 2020 Mayo Senior Care
Practitioner Level 1- Training Wed 14th Oct 2020 Dublin Senior Care
Practitioner Level 1- Training Thurs 5th Nov 2020 Mayo Senior Care
Practitioner Level 1- Training Mon 11 Nov 2020 Cork Senior Care
Advanced Level 2
Practitioner Level 2 Mayo Mon 10th Feb 2020 Senior Care
Practitioner Level 2 Cork Thursday 20th Feb 2020 Senior Care
Practitioner Level 2 Dublin Wed 11th March 2020
Practitioner Level 2 Dublin Thursday 27th Aug 2020
Practitioner Level 2 Mayo Wed 9th Sept 2020
Practitioner Level 2 Cork Fri 18 Sept 2020
BASIC Level 1 Certificate Renewal
Level 1 AD Update Course – Senior Care Mayo Thur 27 Feb 2020
Level 1 AD Update Course – Senior Care Dublin Thur 12 Mar 2020
Level 1 AD Update Course – Senior Care Cork Thurs 9 April 2020
Level 1 AD Update Course – Senior Care Mayo Tues 8th Sept 2020
Level 1 AD Update Course – Senior Care Cork 16th Sept 2020
Level 1 AD Update Course – Senior Care Dublin Wed 30th Sept 2020