Activity Therapy for Adults with Intellectual Difficulties
Workshop Training – Adults with Intellectual Difficulties
The purpose of this course is to train staff to run workshops that result in clients feeling a sense of achievement and personal satisfaction as the final outcome. The activity workshops for adults with intellectual disabilities include a combination of music therapy, art therapy, storytelling, and nature awareness with visual and sensory stimulation techniques to enhance the relaxation and concentration processes. The workshop creates a calm, quiet and relaxing environment for both participants and staff and can be used in one to one settings and with larger groups
The course is designed for nurses, activity therapists and coordinators and general staff caring for adults with intellectual disabilities in residential care and day centres. The course is approved as Category 1 Training with The Nurses and Midwifery Board with 9 credits for registered nurses that complete the training.
The workshops focus on the ImaginationGYM® Methodology 13 Step Programme:
1. Relaxation
2. Centring
3. Personal Space
4. Respect for boundaries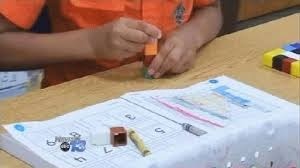 5. Imagination
6. Engagement and focus
7. Flow
8. Creative output from direct experience
9. Creative Freedom
10. Shared experiences with staff
11. Self esteem
12. Staff relaxation and enhanced connection with clients
13. Valuable feedback on client through the process for staff
The programme is successful because the workshops are run to a fixed methodology. The initial training is necessary to impart this methodology to staff. Training is held on 2 separate days approximately  4-8 weeks apart.