Certified ImaginationGYM Nursing Homes
These are Nursing Homes that are certified by ImaginationGYM to be using the latest developments in the methodology and resources.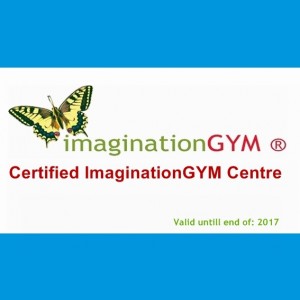 ImaginationGYM workshops are run regularly for their Alzheimer's and Dementia clients. At least one member of staff has undertaken Practitioner level training which is exam based. The Nursing Homes or Centres have to be using ImaginationGYM for at least 6 months before they can qualify for certification.
Certified ImaginationGYM Nursing Homes
Aras Attracta  (Adults with Intellectual Disabilities)
Swinford
Co Mayo
More information at HSE Website
Practitioner: Patricia Borza
Practitioner: Teresa Gannon
---
Aras Deirbhle
Belmullet
Co.Mayo
More information on Irish Nursing Homes Website
Practitioner: Kay Goonan
---
Aras Mhathair Phoil CNU
Castlerea Town
Castlerea
Co Roscommon
Practitioner: Pauline Cooney
---
Ardeen Nursing Home
Abbey Road
Thurles
Co. Tipperary
More information on Irish Nursing Homes Website
Practitioner: Maureen Ely
---
Ballincollig Community Nursing Unit
Murphy Barracks Road
Ballincollig
Co Cork
Practitioner: Carmel Desmond
Practitioner: Eileen Lynch
Practitioner: Lisa Roset
Practitioner: Mary Rose Blancaflor
Practitioner: Pauline Wynne
---
Beaufort House
Navan
Co Meath
More information at Beaufort House Navan – Irish Nursing Homes
Practitioner: Fiona May
---
Beaumont Residential Care
Woodvale Road
Blackrock
Cork
Practitioner: Cloda Hassett
---
Brothers of Charity Services(Adults with Intellectual Difficulties only)
Henley House
Srah
Ballinlough
Co Roscommon
More Information at http://www.brothersofcharity.ie/roscommon/
Practitioner: Martina Henry
---
Brymore Nursing Home
Thormanby Road
Howth
Co.Dublin
More information at Brymore House & Howth Hill Lodge Nursing Home 
Practitioner: Mary O'Donovan
Howth Hill Lodge
Practitioner: Caroline Dowling
---
Catherine McCauley House
Beaumount Woods
Beaumont
Dublin 9
Practitioner: Elena Townsend
---
Cuan Chaitriona Nursing Home
Castlebar
Co Mayo
More information on Cuan Chaitriona Website
Practitioner: Shannon Bowes
---
Dean Maxwell CNU
Roscrea
Tipperary
More information at Dean Maxwell Community Nursing Unit – Irish Nursing Homes
Practitioner: Fidelma Carroll
---
Drumbear Lodge
Cootehill Road
Monaghan
More information on Drumbear Lodge Website
Practitioner: Teresa Reilly
---
Dunmanway Community Hospital
Ballyhalwick
Dunmany
Co Cork
More Information at Irish Nursing Homes
Practitioner: Carrie Hurley
---
Farnogue Residential Unit
Old Hospital Road
Wexford
Practitioner: Rosie Saunders
---
Grantstown Community Village
Grantstown
Wellingtobridge
Wexford
www.grantstowncommunityvillage.ie
Practitioner: Stella McNamara
Practitioner: Denise O'Brien
Practitioner: Joan O'Connor
Practitioner: Amy Power
---
 Green Park Nursing Home
Tullinadally Road
Tuam
Co Galway
http://www.greenparknursinghome.ie/
Practitioner: Cathy O'Brien
---
ELDERWELL
Schull Community Hospital
Practitioner: Tonette Downing
---
Foxrock Nursing Home
Cairn Hill,
Westminster Rd, Cornelscourt,
Foxrock, Co. Dublin
More information at
More information at Foxrock Nursing Home
Practitioner: Eve O'Dwyer
---
Kinsale Community Hospital
Kinsale
Co.Cork
More information at Irish Nursing Homes
Practitioner: Natalie Allen
Practitioner: Frances Lynch
---
Knockeen Nursing Home
Barntown
Co Wexford
Practitioner: Berni Rea
Practitioner: Clodagh McGrath
---
CareChoice Knigtsbridge Nursing Home
Longwood Road
Trim
Co.Meath
More Information at CareChoice KnightsBridge
Practitioner: Jackie Kay
---
Merlin Park Hospital Unit 5 & 6
Merlin Park
Galway
Practitioner: Sally Fair
Middletown House Nursing Home
Ardamine
Gorey
Co Wexford
https://www.middletownhouse.ie/
Practitioner: Patrica Carroll
---
Milford Care Centre
Castletroy
Limerick
Practitioner: Michelle Clifford
---
Midleton Community Hospital 
Midleton
Co.Cork
 More information at Irish Nursing Homes
Practitioner: Rosemarie O'Keeffe
Practitioner: Teresa Cashman
---
Millbury Nursing Home
Commons Road
Co Meath
Practitioner: Ann Marie Woods
---
Newbrook Lodge Nursing Home
Ballymahon Road
Mullingar
Co Westmeath
Practitioner: Elaine MacNamee
Practitioner: Christopher Duffy
---
 Our Lady of Fatima Nursing Home
Tralee
Co Kerry
More information at Irish Nursing Homes
Practitioner: Theresa Grimes
---
Our Lady's Manor Nursing Home
Dublin Road
Edgeworthstown
Co Longford
www.ourladysmanornursinghome.ie
Practitioner: Margaret May McGuire
---
Portiuncula Nursing Home
Multifarnham
Co Westmeath
Practitioner: Katie McLoughlin
---
Rehab Care  (Adults with Intellectual Disabilities)
Dun Laoighre
Co Dublin
Practitioner: Eithne Doyle
---
Rochestown Nursing Home
Monastery Road
Rochestown
Co Cork
 More information at Irish Nursing Homes
Practitioner: Brenda O'Brien
---
St Attractas Nursing Home
Charlestown
Co Mayo
More Information on St Attractas Website
Practitioner: Emmanuel Kenny
---
St Augustines CNU
Cathedral Road
Ballina
Co.Mayo
More information at Irish Nursing Homes
Practitioner: Carmel Gibbons
---
St Canice's Hospital
Acute Day Services
KIlkenny
Practitioner: Irma O'Keeffe
---
St Brendan's CNU
Mulraney
Westport
Co Mayo
Practitioner: Imelda Kilbane
---
St Brigids Hospital
Shaen
Portlaoise
Co Laois
Practitioner: Pauline Walsh
---
Sacred Heart Home for the Elderly
Roslea Rd
Clones
Co Monaghan
Practitioner: Fiona Daly
---
Sacred Heart Hospital
Pontoon Road
Castlebar
Co Mayo
Practitioner: Helen Walsh
---
Sonas Ard na Greine
Enniscrone
Co Sligo
Practitioner: Anne Devaney
---
 Sonas Melview Nursing Home
Prior Park
Clonmel
Co Tipperary
Practitioner: Ofelia Hickey
---
Sonas Nursing Home Moyridge
Ridge Pool Road
Ballina
Co Mayo
Practitioner: Madeline Syron
---
Sonas Nursing Home Tullow
Shillelagh Road
Tullow
Co Carlow
Practitioner: Ciara Duffy
Practitioner: Catherine Lawlor
Practitioner: Cathy Hade
---
St Fionan's Community Nursing Unit
Achill Sound
Achill
Co Mayo
Practitioner: Mary Cafferkey
---
St Josephs Care of the Elderly CNU
Trim
Co Meath
PDF]St Joseph's INFORMATION BOOKLET

Practitioner: Julie McGann
---
St Joseph's Centre
Crinken Lane Shankill
Co.Dublin
Practitioner: Catherine Mullen
---
 St Josephs Hospital
Ennis
Co Clare
Practitioner: Anne Daly
---
St Josephs Nursing Home
Mount Sackville
Dublin 20
Practitioner: Anthony O'Neill
Practitioner: Auxilia Lisimba
---
St Stephens Hospital
Glanmire
Co Cork
More information at Irish Nursing Homes
Practitioner: Nisha Maria Woods
---
St Patrick's Hospital
Cashel
Co Tipperary
Practitioner: Mary O'Donnell
---
Private Registrations of Practitioners
Practitioner: Patricia McDonnell
---
 Practitioner: Christine Barry
---
Practitioner: Denise Lynch